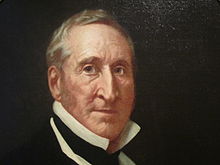 Benton, the county seat of Franklin County, took its name from the prominent senator from Missouri, Thomas Hart Benton. The village of Benton was organized in 1841 on twenty acres of property donated by John Ewing and Walter S. Akin. In 1902 the village became a city, and incorporated under the mayor/commissioner form of government.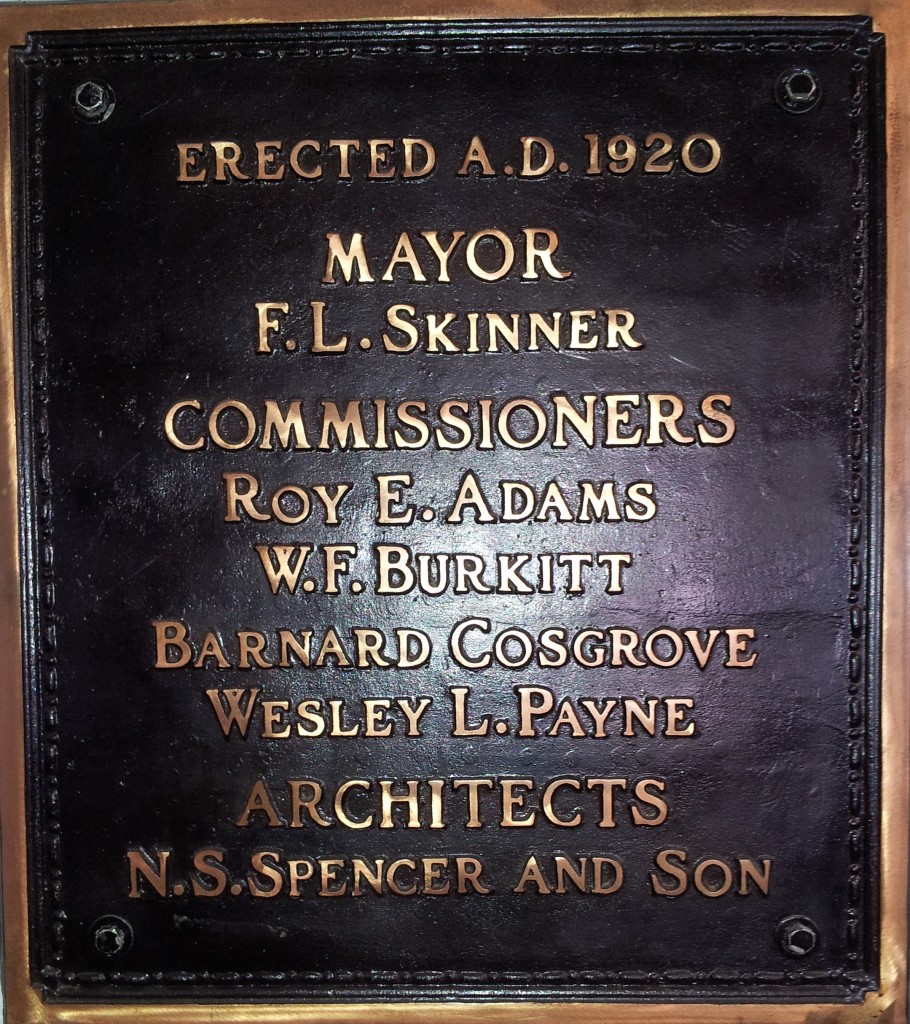 Franklin County was platted in 1818, the year Illinois became a state, at twice its current size. It included the territory that is now Williamson County. In 1839 the county was split roughly in half and the county seat was permanently fixed "at a hill at the south end of Rowling's Prairie," the site of the future city of Benton.
The Franklin County Courthouse sits in the center of the Public Square. It is the third courthouse that has served the people of Franklin County. The Italianate building was constructed in 1874-75 at a cost of $27,500.00 .Much of Benton's growth in the past can be traced to the abundance of
high sulfur coal, the presence of multiple railroads, rich soil and the industry of her people.
On April 19, 1928 Benton was the site of the last public hanging in Illinois, when local gangster Charles Birger was executed on the gallows next to the county jail December 12, 1926 for the murder of Joe Adams, mayor of nearby West City, Illinois. A replica of the gallows and hangman's noose were built by the late retired Old Ben Coal miner, businessman & carpenter, Birchard L. Wampler (March 9, 1938 – June 29, 2010) and his son Birchard Neil Wampler. They remain standing today next to the old Franklin County Jail turned Museum.
In September 1963, George Harrison of The Beatles visited Benton while on vacation. He stayed at the home of his sister, Louise, at 113 McCann Street. The bungalow is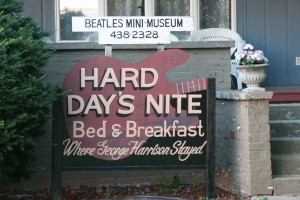 now the Hard Day's Nite Bed and Breakfast.  In an interview, Harrison's sister Louise said "his real first visit to America was when he came to the Midwest in September 1963 and he met these wonderful, warm, friendly, real warm Midwesterners… school teachers, retired miners and all kinds of just wonderful people… and a little band. He had a fantastic time. He thought they were just wonderful people.