Benton Municipal Airport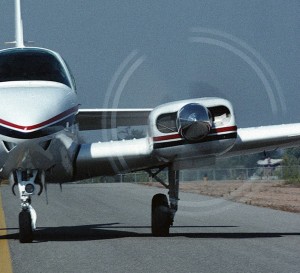 Benton Municipal Airport (FAA LID: H96) is a city-owned public-use airport located 1 nautical mile (1.9 km; 1.2 mi) west of the central business district of Benton, a city in Franklin County, Illinois, United States. This airport is included in the FAA's National Plan of Integrated Airport Systems (2009-2013), which categorizes it as a general aviation airport.
The Benton Municipal Airport was started in 1946. The airport has a 4000′ x 75′ paved north-south runway. The airport has 100LL fuel available for purchase and a courtesy car is also available for use.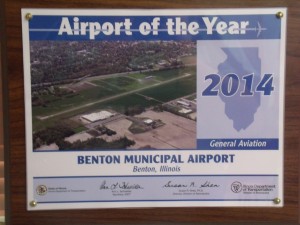 The Benton Municipal Airport was named 2014 Illinois General Aviation Airport of the Year.
Owner:
CITY OF BENTON – CITY HALL
P.O. BOX 640 – BENTON, IL 62812
Phone: 618-439-6131
Manager:
Charles Casey
P.O. BOX 158 BENTON, IL 62812
Phone: 618-435-3526
Current FAA Airport Information
Other nearby airports:
Barkley Regional Airport – Paducah, KY
Lambert International Airport – St Louis, MO
Williamson County Regional Airport – Marion, IL