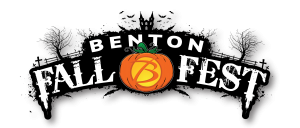 You can click the pdf to download and print the Trunk or Treat registration form below.
Please complete the form and return it to Benton City Hall on or before Friday, October 19th.
You can also email the form to: rgartner@bentonil.com or mail it to:
Benton City Hall
c/o Community Events
P.O. Box 640
Benton, IL 62812
If you have any questions about the form or about Fall Festival,
please give Rachel Gartner a call at 618-439-6131 x 407.