2017 Benton Fall Festival Information/Registration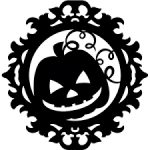 Welcome to the 2017 Benton Fall Festival information and registration page! We're excited you're interested in this year's event! We've got a lot planned for our Fall Fest including closing down the Square, Trunk or Treat, hayrides, costume contests for both kids and pets, crafts, vendors, food and more! We'll create an event page on Facebook once a complete event schedule is confirmed.
Until then, save the date to attend – October 28th from 4-8 p.m.!
Anyone who would like to participate in the event, such as a vendor, crafter, business or organization, please check out the links below. The documents provided will help you register for the event. The documents also clearly spell out the information you'll need based on your organization and whether or not you're profiting from your booth. For those interested in the Trunk or Treat ONLY – please fill out the doc and return it to City Hall for processing.
If you'd like to attend one of our Fall Festival Planning Committee meetings, please check the City's calendar, provided at the bottom right side of our homepage, for scheduled dates. If you'd like further information or have any questions, please email Rachel Gartner at rgartner@bentonil.com or give her a call at 618-439-6131 ex 407.
Thanks again for your interest! We're excited for this year's festivities!
Organization Registration Form
2017 Trunk or Treat Registration Form